We are honored to welcome Major Dan Rooney as the keynote speaker for the 2018 Eastern Energy Expo.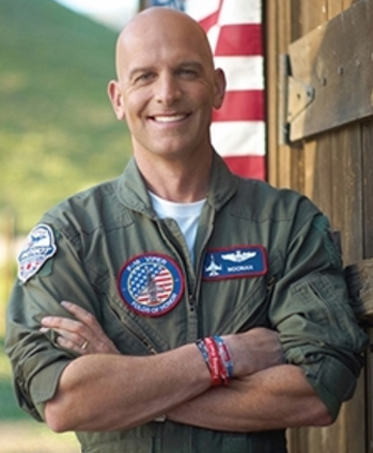 ---
A Patriot's Calling, Living Between Fear & Faith
Major Dan Rooney, USAF
Wednesday, May 23, 2018
9:15 AM – 10:15 AM
Grand Pequot Ballroom

Meet & Greet
Immediately following Keynote address
Exhibit area, Celebrity Ballroom
---
Major Dan "Noonan" Rooney is the founder of the Folds of Honor and Patriot Golf Day, a three-time tour of duty F-16 fighter pilot, PGA golf professional, and the author of A Patriot's Calling: Living Life Between Fear and Faith. He has been awarded with numerous honors for his philanthropy and patriotism and named People Magazine's "Hero of the Year" and ABC World News' "Person of the Year."
As a fighter pilot, Major Rooney is a two-time recipient of the coveted "Top Gun" award and was honored with the "Spirit of Attack" award as a top graduate of F-16 training. Major Rooney was a vampire (night duty) in Operation Iraqi Freedom. Major Rooney is a decorated veteran, earning numerous medals during his service.
Major Rooney has continued his golf career as a PGA Class A Professional. He is the founder of the Patriot Golf Club in Tusla, OK. The Patriot is home to the Patriot Cup and is currently ranked 45 of Best Modern Gold Courses in America.
Folds of Honor was founded by Major Rooney to offer scholarship aid to family members of fallen soldiers. The organization has raised over $100 million and has awarded over 13,000 educational scholarships to the family members of soldiers killed or disabled in combat. Major Rooney has received the White House's Presidential Volunteer Service Award, the Air National Guard's Distinguished Service Medal, the Ellis Island Medal of Honor, and the PGA of America's Inaugural Patriot Award.