WHY EXHIBIT?
Increase your sales to energy, petroleum, and HVAC industry decision makers.
Display your products and services to a motivated and qualified audience.
Identify potential customers and deepen relationships with existing customers.
Network with industry professionals during the convention.
Learn about new trends and gain a competitive edge.
This year's floor plan features more than 250 exhibit spaces in two halls plus outdoor truck and live fire displays.
View Floorplan Reserve Exhibit Space
Attendees Business Type
Attendees Job Function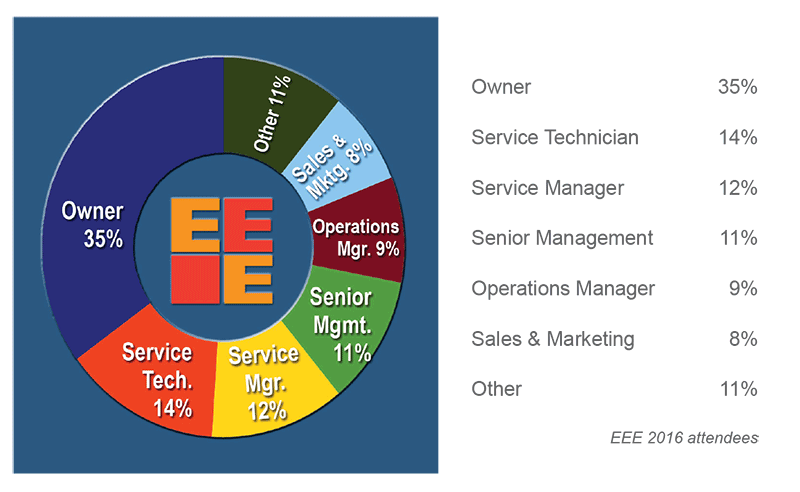 Attendees by State/Region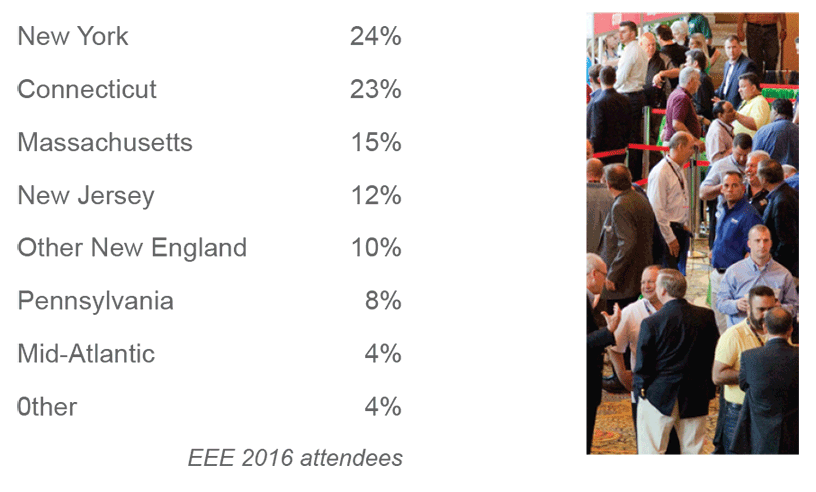 4,275
total attendees at the EEE 2016
88%
of 2016 EEE attendees said they would likely attend again
"Thanks for a great first EEE…from a results standpoint, without a doubt this was the most productive show I have seen in at least 10 years."